Local properties sold overseas
The International Sales Services team collaborates with regional agency partners in promoting and selling our clients' properties in Thailand. This would immediately expose our clients' properties to regional marketplace in Singapore, Indonesia, Taiwan, Hong Kong and China. Regional exposure acts as a catalyst in promoting a developer's project overseas, and provides an additional viable sales channel for international buyers/investors opportunities to be vested in a project.
We collaborate with reputable regional licensed agency partners approved by the respective jurisdiction. Our objective is to help our clients reach their sales objectives, thus freeing up the finances needed for other purposes.
Areas of international sales include residential, commercial, retail, and land plots. They can be pre-launch projects, launched projects, resell units, and completed projects.
Services Provided:
Overseas Project Sales
Marketing Strategies
Budgeting and Scheduling
Sales Training
For more information, please contact: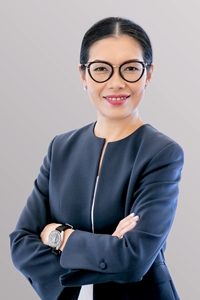 Nalinrat Chareonsuphong
Managing Director
Nexus Property Marketing
E-mail: nalinrat@nexus.co.th
Tel: (662) 286 8899